ct.com/blog/thats-what-she-said/ht-katy-perry-and-russell-brand-are-upsetting-me-20110409,0,4061396.story
WCCT
Katy Perry and Russell Brand Are Upsetting Me
Brianna Snyder
8:18 PM EDT, June 10, 2010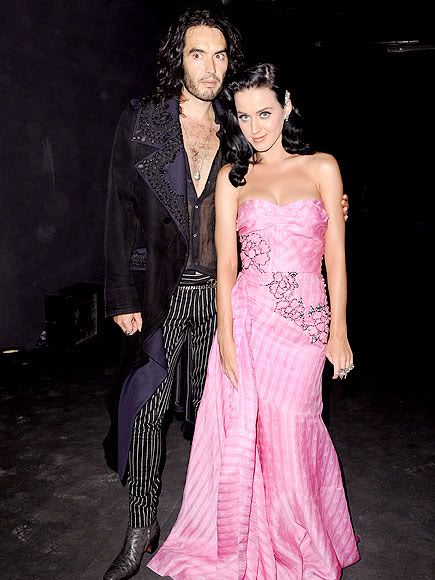 Katy Perry's song for summer, "California Gurls," is disappointing, right? She's dressed like a cupcake and singing about daisy dukes. Even by my standards, which are not so high, the song falls flat and gets uninteresting before the chorus ends. The biggest disappointment might be that Russell Brand is Perry's fiance, and I have the hots for him right now like whoa, and I'm all like, "Why's Russell Brand swooning for a cupcake?"

Except that Katy Perry is awesome. And I'm thinking there might be something to this video or this song that is great that I can't see yet. So I'm gonna wait to find it or for someone else to find it. However, it's very difficult to squirt liquid out of cupcake boobs and not look upsetting.
Here's hilarious and gorgeous Russell Brand, and after this I'm going to post a video of the ridiculously stupid-looking Katy Perry, which I hope to come around to soon.
Is this irony?? Is it? Help! Help!!